Something I did a while ago was get *super*  being conscious about what I am consuming online, especially via social media... Why? I'm careful to f...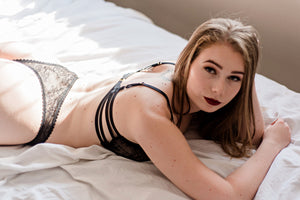 Make no mistake - the new LUCIANA lingerie set is for the fearlessly authentic woman.  Designed for embracing your sensuality, she intertwines del...
Lazy Girl Lingerie began with an idea to change the way that women think about themselves. A commitment to loving our bodies, and celebrating all ...